FRIEND works with young people through various programs & activities.
The program was started in response to youth grievances that they face difficulty in accessing job market. Upon research it was found that work force wanted employees who would go that extra mile, were multi-skilled and had the additional soft skills. A program was developed initially for two weeks training and 3 months work attachment. It was found that year later at least 80% of youths remained in employment.
The program ran twice a year until FRIEND was able to secure a grant from the European Union in 2011 and developed a program in partnership with the University of the South Pacific Lautoka Campus. These youths are trained by USP in IT skills and FRIEND provided soft skills training ensuring youths had 20 hours of volunteer work and 3 months of formal work experience before graduation. 200 youths have been trained to enter work force since 2012.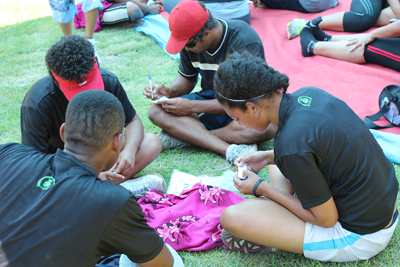 Goal Setting Workshops — Groups are taken through various sessions by our trained facilitators to assist young people in goal setting. Participants are encouraged to explore their dream, values and attitudes together with beliefs and barriers that may be holding them back. They are encouraged to take volunteer opportunities to gain experience or are up skilled as per the youth requests in office skills (YEN), or other Income Earning Opportunities.
Youth Employment Network (YEN) – Unemployed youths are up skilled in soft skills and have opportunity to work alongside a workplace mentor for valuable work experience.
YEN was initiated in 2006 and won the CIVICUS Nelson Mandela Graca Marchel award in 2007.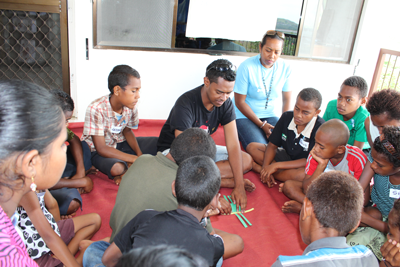 NCD Awareness – FRIEND has evolved various activities for continued awareness on lifestyle diseases. These include Diabetes Awareness Campaigns, Sporting Activities, Healthy Food Competitions and Film Festivals.
Fiji as well as the Pacific region has been declared in Non Communicable Diseases (NCD) crisis by the Pacific Forum Leaders. NCDs contribute to 80% of all deaths in Fiji. Of all known NCDs Diabetes is the biggest contributor to deaths and disability in Fiji.
FRIEND is calling on each individual to take the threat of diabetes seriously and take a pledge to lead healthier life.
Video Link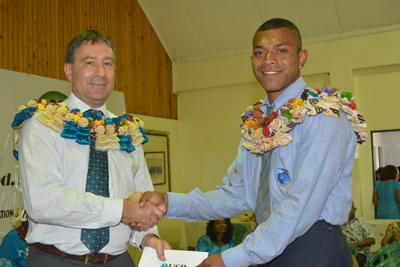 FIJI FACTS to date
Lower limb amputation every 12 hours (2 per day = ~730 amputations in a year)
The Biggest cause of Chronic and End Stage Kidney disease in Fiji.
The Biggest cause of Adult Blindness in Fiji
The Biggest cause of heart attack and stroke in Fiji.
The youngest Diabetic (Type II) in Fiji is an 11year old child.
The current rate of Diabetes in Fiji is 30 % and expected to reach 50 % in the next 5-10 years if it continues to be ignored.