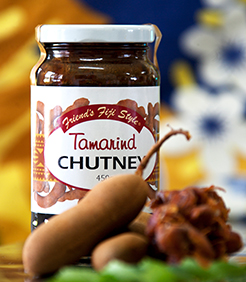 Tamarind Chutney
A tangy and tempting favorite. This tasty chutney is one of our most popular products. It can be enjoyed with savory snacks, as a dip or as a flavorful accompaniment to any vegetarian Indian dish or as a great marinade or sauce for any meat dish.
Friend's Fiji Style ®Tamarind Chutney was one of the first products launched by FRIEND. The Tamarind Chutney production was initiated as an income generation project for the Ba Senior Citizens Center under the stewardship of Late Sister Satya Bali. Tamarind Chutney and Indo-Fijian functions usually go together. If one attends a prayer, a wedding or a party at an Indian home, one can almost always expect especially prepared Tamarind Chutney to be part of the menu. Usually cooked a day or two before the official functions take place, the cooking of a Fiji style tamarind chutney involves a number of hands involved in preparatory work before it is constituted by experienced cooks.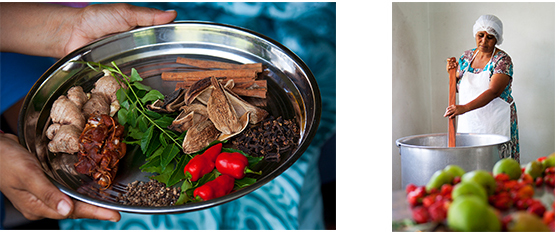 While the seniors at the center would contribute to preparing raw material for the pot, the center engaged a well-known community cook in the Ba area, Saras Wati to prepare the chutney at a quality controlled kitchen set up in Ba. Saras now operates out of FRIEND Food Production Center "Sue ni Vakhatokho" based in Tuvu.
To make this condiment, tamarind bought from families around Fiji. Tamarind fruits can remain on the tree for up to six months before ripening and when it does, men and women in rural communities that FRIEND work with go out in numbers to pick tamarind. After collection, it's mostly the women who then clean and prepare the ripe tamarind by removing the seeds and outer shell before it is brought to FRIEND.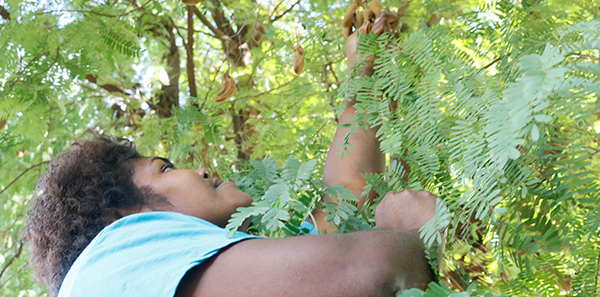 Friend's Fiji Style Tamarind chutney is made with virgin coconut oil.